Alicia DaRosa
Premier Trainer / Director of Facility Management and Horse Care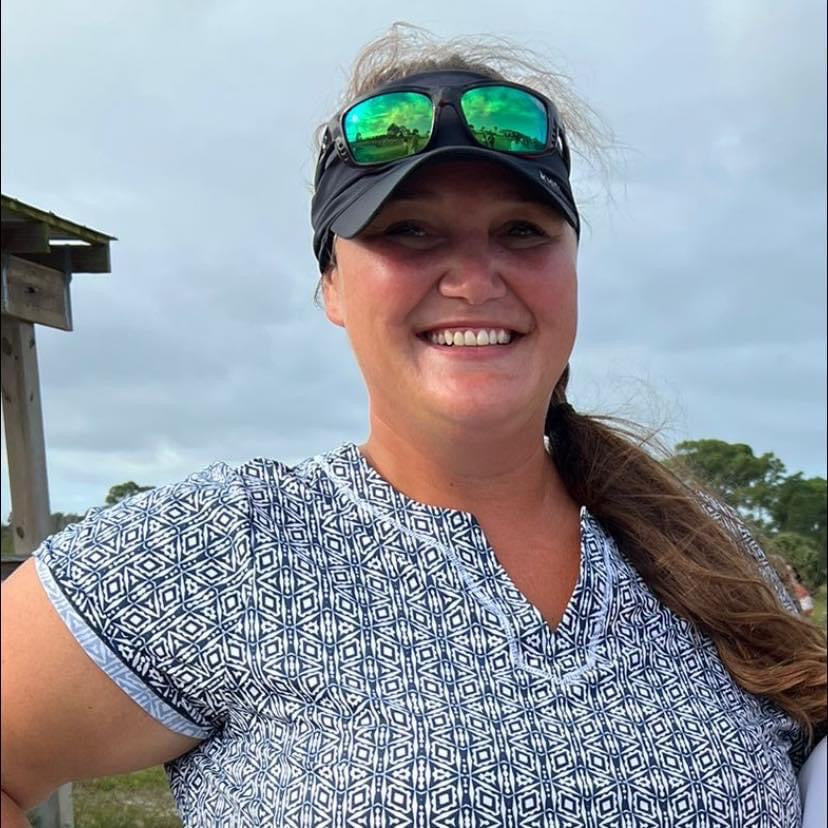 Collapsible content
Learn More About Alicia

Introducing Alicia DaRosa, a highly accomplished and dedicated equestrian professional with over 30 years of experience in hunter jumper lessons, showing and equine care. Alicia has a deep-rooted passion for horses and a wealth of knowledge in the industry. Her extensive background encompasses a wide range of disciplines, including equine care and management, allowing her to excel as a barn manager and trainer.

Alicia's journey began at a young age, where she developed a strong foundation in horsemanship and riding. Over the years, she has honed her skills and gained invaluable experience in training and coaching riders of all levels, from beginners to advanced competitors. Her expertise in hunter jumper disciplines has garnered numerous accolades and successes in the show ring, solidifying her reputation as a trusted mentor and coach.

One of Alicia's defining qualities is her unwavering commitment to equine care and management. She understands the intricate needs of each horse under her care, providing individualized attention and tailored care plans to ensure their well-being and optimal performance. Alicia's deep understanding of equine health, nutrition, and management practices allows her to create a harmonious and thriving environment for both horses and riders.

As a barn manager, Alicia's exceptional organizational skills, attention to detail, and commitment to excellence set her apart. She oversees all aspects of the facility, from daily operations to coordinating lessons, shows, and training programs. Her ability to maintain a safe, clean, and welcoming environment is unmatched, fostering a sense of community and growth for all who enter the barn.

Above all, Alicia's dedication to her clients and their horses is unparalleled. She fosters a supportive and encouraging atmosphere, instilling confidence and helping riders achieve their goals. Alicia's passion for the sport, combined with her vast experience and expertise, makes her a standout barn manager and mentor in the equestrian world.
Michael DiBenedetto
Premier Trainer / English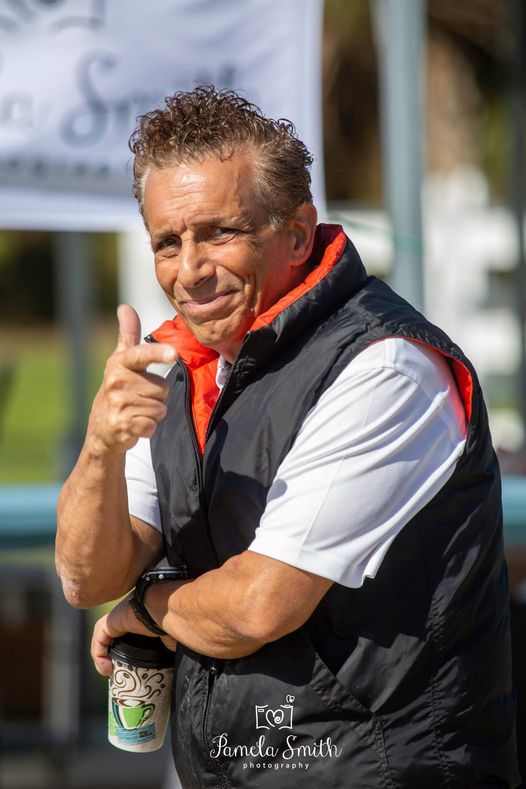 Collapsible content
Learn More About Michael

Meet Michael DiBenedetto, a seasoned equestrian with over 25 years of riding experience and a deep passion for overall horsemanship. Hailing from Westchester County, New York, Michael has had the privilege of riding for and training with some of the industry's top professionals, gaining invaluable knowledge and expertise along the way.

Michael thrives on the challenge of identifying and addressing problematic habits, working diligently to improve his clients' overall riding experience. With a keen eye for detail and a commitment to excellence, he has successfully schooled a diverse range of horses for pleasure, sale, and competition. His extensive experience has honed his skills in hunter seat equitation, with a strong belief in the importance of mastering the fundamentals of riding. Michael understands that a solid foundation is the key to success and strives to instill strong skills in his students through consistent practice and refinement.

Approaching each new situation with a positive and patient attitude, Michael fosters a confident partnership between horse and rider. He recognizes that building trust and understanding is crucial to achieving harmony in the saddle. Every lesson is seen as an opportunity to share his boundless enthusiasm for horses and riding, instilling a love for the sport in his students.

With Michael DiBenedetto as your instructor, you can expect a dedicated and knowledgeable mentor who is committed to helping you reach your full potential. His years of experience, coupled with his patient and positive approach, create an environment where riders can thrive and grow. Embrace the opportunity to learn from a true equestrian professional who is passionate about passing along his expertise and instilling a lifelong love for horses and riding.
Chesley Parmelee
English / Western / Assistant Coach & Trainer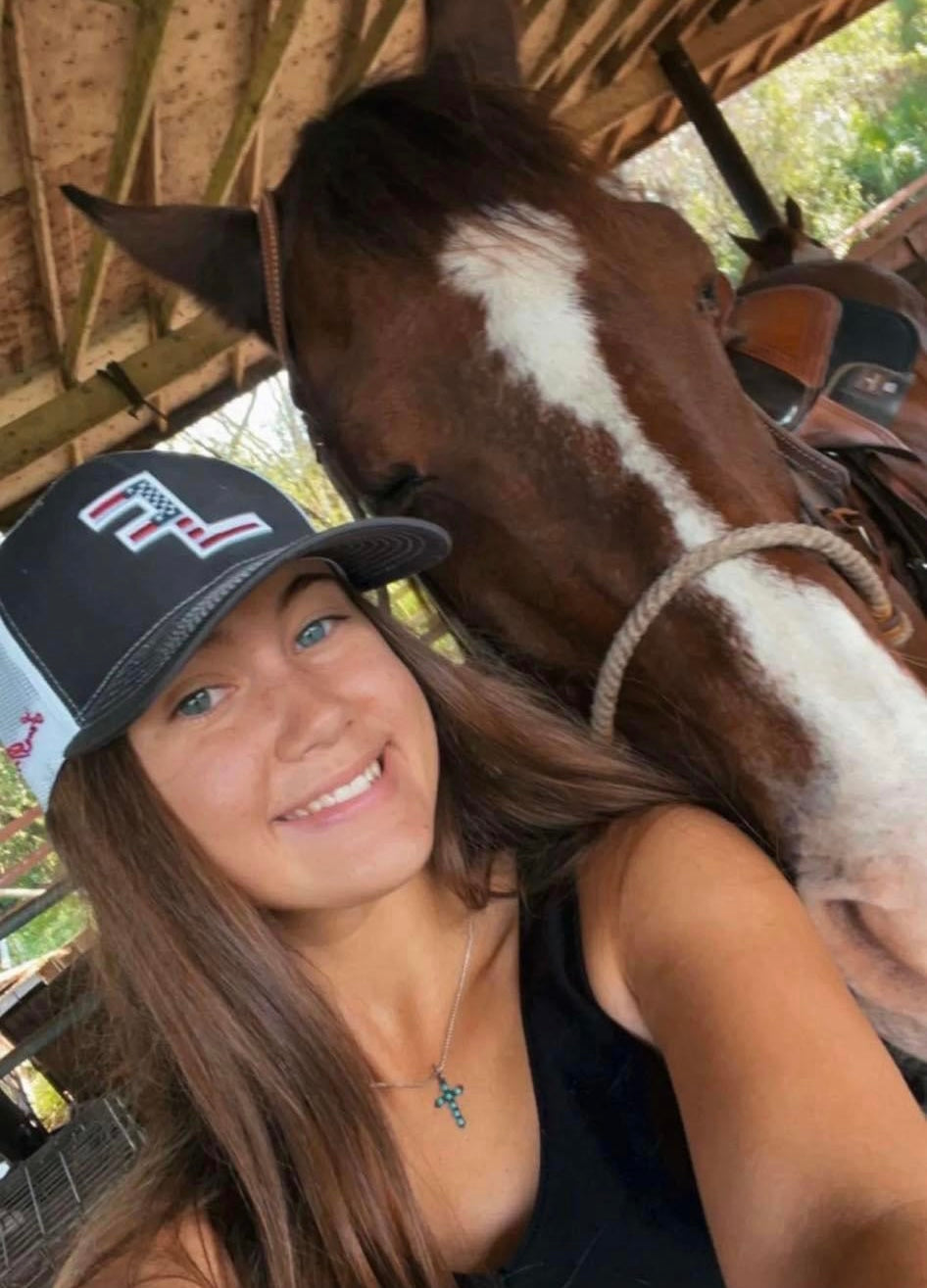 Collapsible content
Learn More About Chesley

Chesley's journey with horses began at the tender age of six, when her fascination with these majestic creatures ignited a passion that would shape her life.


Growing up in the Treasure Coast, she quickly immersed herself in the equestrian world, forging a deep connection with these magnificent animals.From an early age, Chesley honed her skills in various disciplines, including 4-H and western riding. Her innate talent and dedication led her to excel in these disciplines, earning numerous accolades and admiration from fellow equestrians.

However, it was barrel racing that truly captured Chesley's heart. For over a decade, she has fearlessly competed in barrels, mastering the art of speed, precision, and finesse. This exhilarating sport not only challenged her abilities but also showcased her unwavering determination.

Over the last few years, her thirst for knowledge and experience led her to explore new territories in the equestrian world. She became a dedicated student of English riding, embracing the elegance and technique that this discipline demanded.


In addition, Chesley found joy in teaching, and working with children at Vero Beach Equestrian Club, where she instilled her love for horses into the hearts of aspiring young riders. Over the years, she has become a devoted instructor, teaching horsemanship and lessons to riders of all ages. Her patient and compassionate approach allows her students to develop not only as riders but also as empathetic and responsible equestrians.

For Chesley, horses are more than just animals; they are her lifelong companions and the driving force behind her purpose. Each day spent in the presence of these majestic beings fuels her passion and determination to make a lasting impact in the equestrian world. With her unwavering dedication, versatile skills, and boundless love for horses, Chesley continues to leave an indelible mark on all those who have the privilege to share in her equestrian journey.
Dorian Hobbs
W-English / Western / Assistant Coach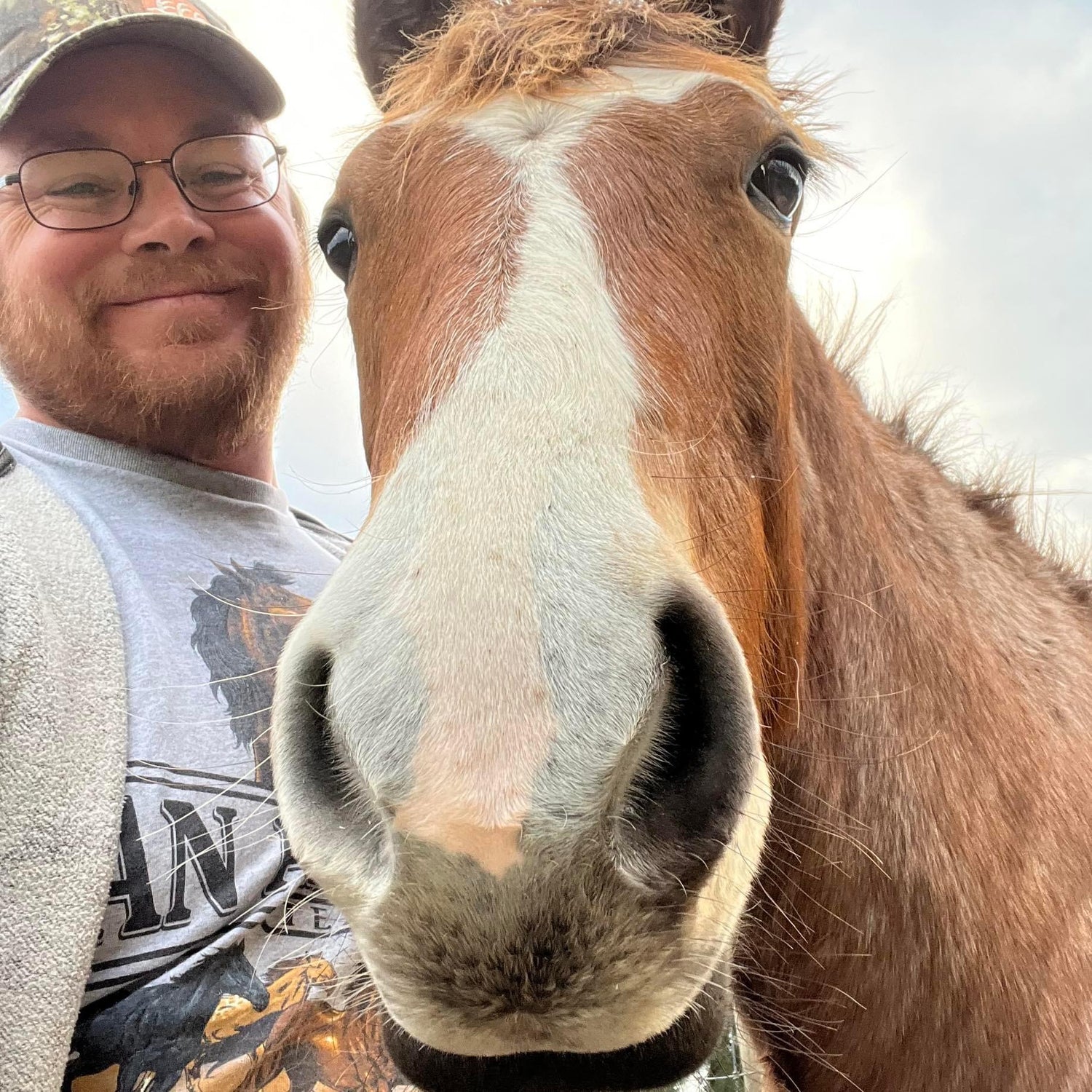 Collapsible content
Learn More About Dorian

Meet Dorian - the horse whisperer, Mr. Fix-It extraordinaire, and the heart of Vero Beach Equestrian Club.With a stroke of luck and a bit of serendipity, Dorian stumbled upon the enchanting world of Vero Beach Equestrian Club. From the moment he set foot on the farm, he was surrounded by the warm embrace of his farm family.Dorian's connection with horses is nothing short of magical. With a gentle touch and a kind soul, he seems to understand their every need and desire. Whether it's calming a nervous colt or guiding seasoned riders to new heights, Dorian's expertise shines through, making him the go-to guy for anything equine-related.But Dorian's talents don't stop at horsemanship; he's a true handyman too! Need a fence mended? He's on it. Tractor in disarray? Dorian's organizing skills will have it looking shipshape in no time. There's no problem too big or small that Dorian can't handle with a smile and a can-do attitude.Beyond his equestrian and handy skills, what truly sets Dorian apart is his unwavering support and love for the entire farm family. From fellow trainers to barn hands and especially the riders, he's always there with a listening ear and a hearty laugh to brighten their day. His positive energy is contagious, and he spreads joy wherever he goes.At Vero Beach Equestrian Club, Dorian has found more than just something to do; he's found a second family. Together, they create an atmosphere of warmth, camaraderie, and mutual respect that extends far beyond the stables. With Dorian at the heart of it all, VBEC becomes a place of laughter, growth, and endless possibilities.
Collapsible content
Learn More About The Equine Dream Team…….Our Stable Squad

Introducing our esteemed youth riders, who not only excel in the world of equestrianism but also embrace the incredible opportunity to become counselors, mentors, and valued members of our equestrian team. These remarkable individuals embody the perfect blend of talent, leadership, and a deep love for horses.

From an early age, they displayed exceptional riding skills and a natural affinity for connecting with these majestic animals. Their dedication and hard work propelled them to achieve remarkable milestones in their equestrian journey, earning them the admiration and respect of their peers and instructors.

Recognizing their exceptional abilities and unwavering passion, these youth riders were offered the unique chance to become counselors within our equestrian programs. As counselors, they assume roles of responsibility and guidance, serving as mentors to younger riders who are just beginning their equestrian voyage. Through their expertise, patience, and understanding, they foster an environment that nurtures growth, instills confidence, and cultivates a deep respect for the equestrian discipline.

Their impact reaches far beyond the stables. As mentors, counselors, and team members, they actively engage in community outreach programs, sharing their knowledge and experiences with others. They are role models who inspire younger generations to pursue their equestrian dreams, teaching them the values of dedication, sportsmanship, and empathy towards horses.


***As our exceptional riders continue to excel, we believe in providing them with various avenues to further grow and expand their horizons. We actively encourage a path towards volunteer work, where they can contribute their skills and expertise to meaningful causes. Additionally, we offer opportunities for them to become junior counselors, sharing their knowledge and mentoring others in their journey. Moreover, we understand the importance of practical experience, which is why we provide avenues for internships, job shadowing, and even potential employment within our organization. We believe in nurturing their talents, empowering them to make a positive impact in their communities, and offering them a platform to explore their passions and aspirations.***